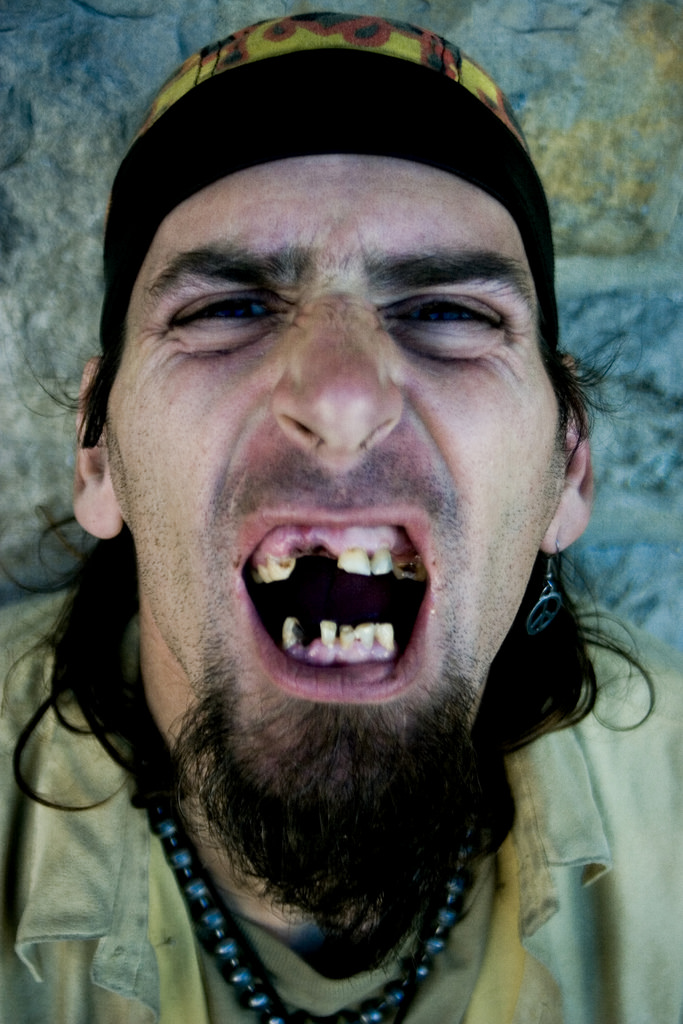 As I waited for my chicken and rice at the local food truck, a local Meth Freak wrapped in a tattered blue and red sleeping bag tries to get my attention.
Meth Freak: Hey Goombah.
I ignore him.
Meth Freak: Hey Goombah look at this.
He pushes a lottery ticket with all the boxes scratched off under my nose.
Meth Freak: Do you know what a symbol is?
Me: Of course.
Meth Freak: Numbers are symbols too, right?
Me: How the fuck would I know? Numbers are numbers and symbols are symbols…unless it's 666.
Meth Freak: Thanks Goombah. You're a stand up guy.
I'd like to thank said Meth Freak for proving once again there is a fine line between Italian and Jew. So I got a Roman nose, what can you do?