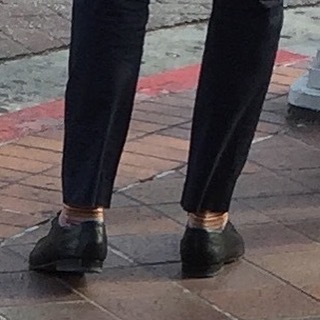 All over East Hollywood Millennial men in high hemmed suit pants are showing the world their multi-colored stripped socks.
I am forced to conclude one of three things is happening:
These men did not listen to their mothers about wearing dark socks with their dress suits.
The progeny of the Festrunk brothers are everywhere.
#wildandcrazyguys #bewarefoxes