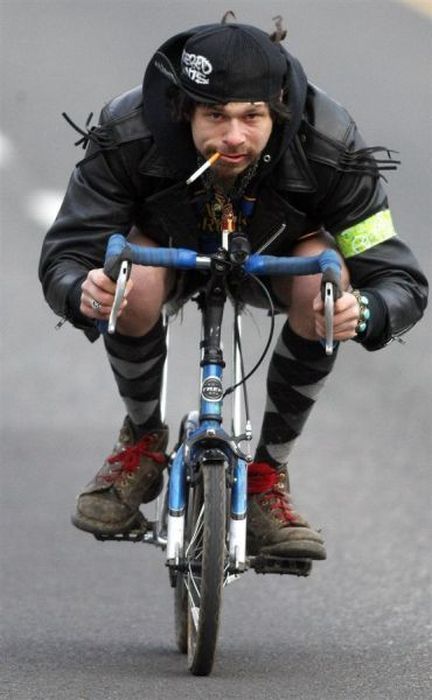 A local red hatted Meth freak who differs from the local green hatted meth freak in hat color alone stops me 10 feet from the corner of Berendo and Beverly and asks me if I want to buy a great used but perfect condition mountain bike that just fell off a post for $50.
He pushes said bike toward me as I walk away. By the time I've walked to the corner 10 feet away he's dropped the price to $12. As I step into the intersection he says ok man for you $10.
Moral of the story: Meth makes you a goyish negotiator – and stupid.